"THE BARN & THE BEAST"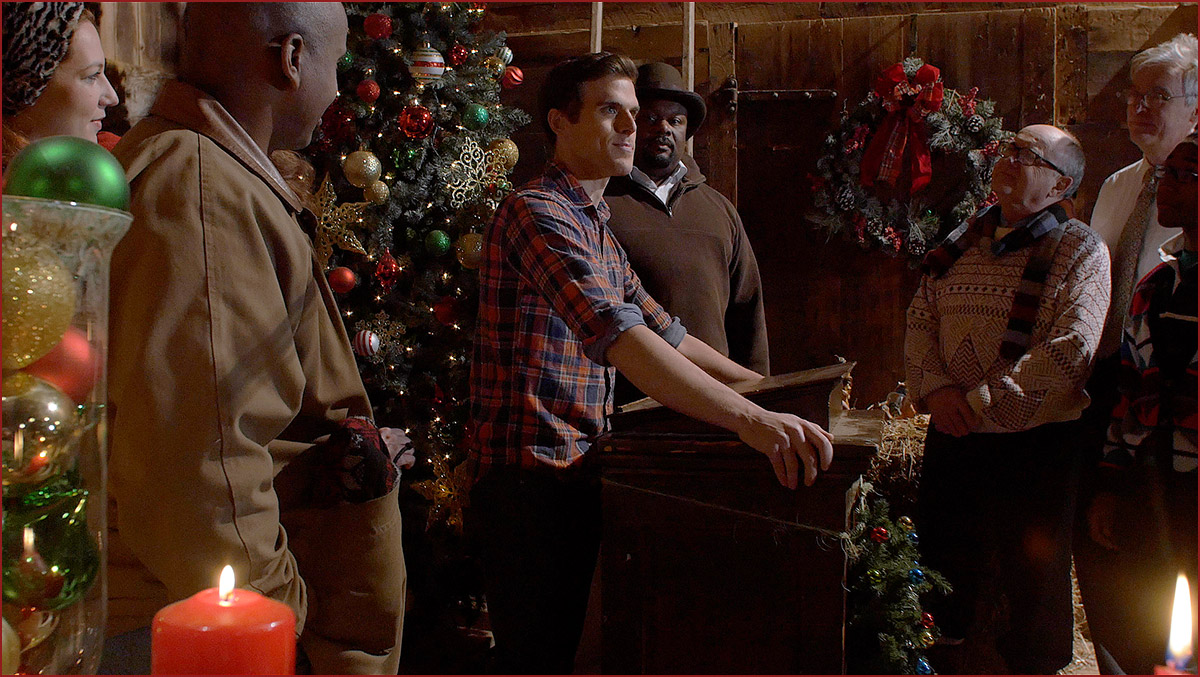 The original site of the church has become a popular homeless hideaway and is threatened to be torn down by the town. The church fights to save the barn and to give the homeless a permanent home in this touching and outrageously hilarious Christmas episode of The Church.


Executive Producer…..STEPHEN GALVANO
Produced & Directed by…..STEVEN GALVANO
Sound Producer….ROB MYERS
Director of Photography…..JEREMY GALVANO
Production Coordinator…..NANCY LYON
Hair/Make-up…..ELIZABETH GALVANO
Production Grip…..CALUM ATKINSON
Photos…..JASMINE MACPHERSON
Set Operations Assistant…..SAMANTHA BROWER
Slate Operator…..JOSHUA WELCH
Assistant Hair/Make-up…..STRYKER OSTAFEW
Written by:
STEVEN GALVANO
PAUL BAUMAN   ALONA MYERS   LUKE MARTIN
ALICIA DELL'ARIA
-SET DESIGN-
CHASTITY PRAY   ELIZABETH GALVANO   DANIELLA LYON
MAX LYON   ALEX SCOTTO   BRENNAN LYON   ALEX SCOTTO
HOLDON WEEKLY   JOSHUA WELCH
Otis Jackson…..DEE PERRY
Lou Waters…..ALAN FROST
Liz Kennedy…..ALICIA DELL'ARIA
Lauren Bryant…..NICOLETTE HART
Kyle Connelly…..PAOLO MARINACCIO
Dolores Palma…..MARGE MATTIOLI
John Robinson…..REUBEN TAPP
Saul Callahan…..SEAN MILLER
Stu Solomon…..PETER DOYLE
Pastor Steve…..JOHN WOODLEY
Holdon Weekly…..HOLDON WEEKLY
Tiffany Taylor…..GENEVIEVE LERNER
Paul Jones….CLINTON CLARK
Noah Taylor…..LUKE MARTIN
-FEATURED-
Paul Jones Crony…..KEVIN SWEENEY
Jessica Junction…..AMANDA WILSON
Daughter…..BRIANNA GRAHAM
Eduardo….JOEY MARINACCIO
Red…..KAT RINA DAVIS
Joe….PJ SOTO JR.
-SPECIAL THANKS-
STEVE LYON   LARRY BYRON